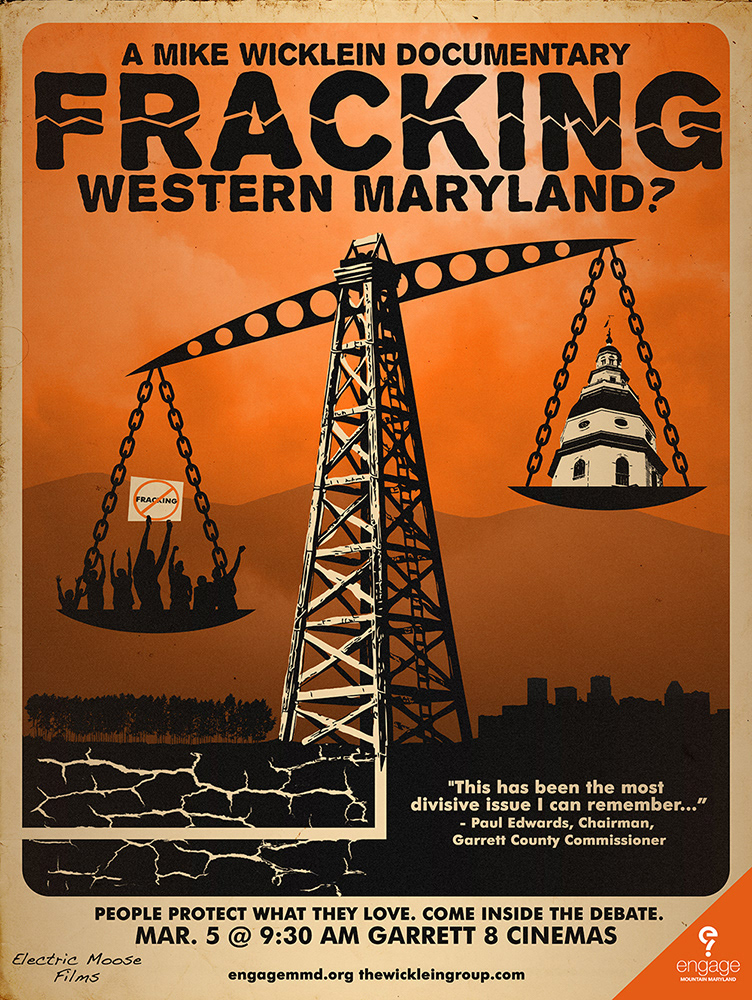 Official poster for the documentary film "Fracking Western Maryland?" directed by Mike Wicklein and produced by Electric Moose Films.

This film is about the contentious issues surrounding the fracking moratorium bill that was passed in the 2015 Maryland legislative session. The film features the citizens of Garrett County and legislators in Annapolis who advocated for and fought against the bill. 

The film is sponsored by Engage Mountain Maryland, a volunteer organization that strives to empower people and communities to find their voice and engage with government. EMM works with legislators in Annapolis to ensure that Western Maryland has a seat at the table when state decisions are being made that effect citizens in the western-most part of the state.
Official Website
The Wicklein Group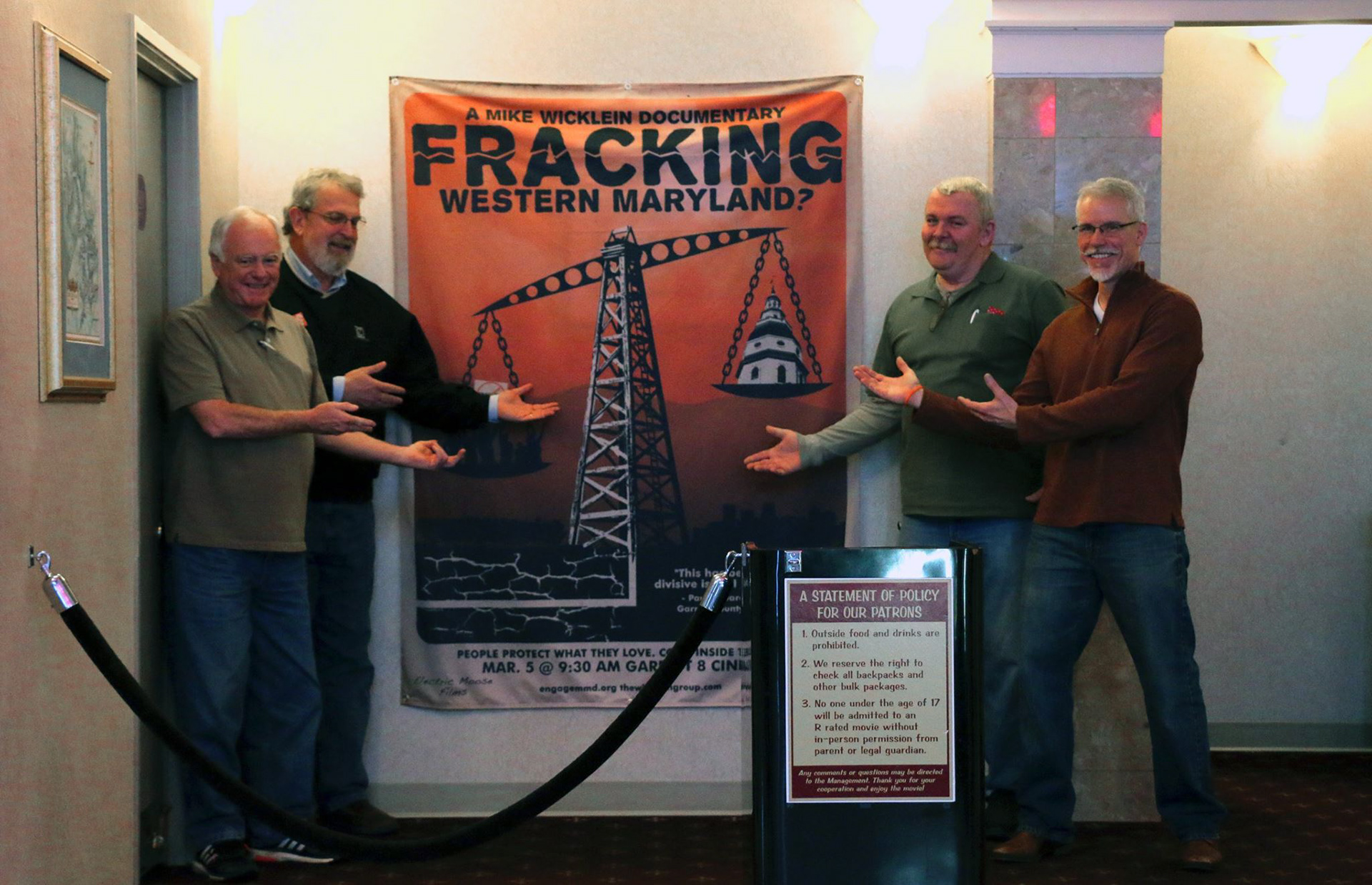 Members of Engage Mountain Maryland presenting the poster at Garrett 8 Cinemas